RPM 3 Carbon - EISA European turntable of the year 2015-2016
This year, Pro-Ject Audio Systems received the fifth EISA Award for its turntables, one of the most important awards in consumer electronics worldwide. The Pro-Ject RPM 3 Carbon has been announced winner of the "European turntable of the year 2015-2016" award, in the HI-Fi category. In the past years Pro-Ject turntables also received EISA awards for the Pro-Ject Xtension 9 Evolution SuperPack (2014-2015), Pro-Ject Debut Carbon (2012-2013), Pro-Ject 6 PerspeX (2009-2010) and Pro-Ject RPM 9.1 (2006-2007).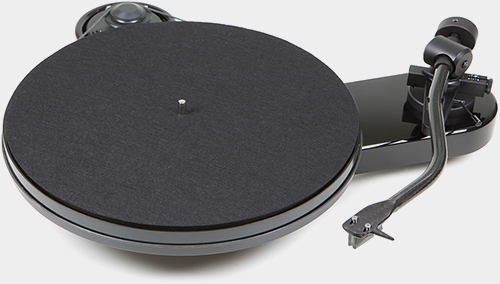 EISA stands for European Imaging and Sound Association, a unique organization of 50 leading special interest magazines in Hi-Fi, Home Theatre Display & Video, Photography, In-Car Electronics, Home Theatre Audio and Mobile Devices, from 22 European countries and has been around since 1982. Each year EISA selects the best products and technologies from a wide range of audiovisual product categories. We recommend checking out winners from other categories too as they are highly independent and their award winners are solely decided on a fair and thorough assessment.
Pro-Ject's RPM 3 Carbon is a great entry option to the world of audiophile grade turntables, with an instantly recognizable "V" shape and evolutionary enhancements like a low resonance chassis, a 10" S-shaped damped alloy tonearm tube coated by a resin and carbon-fiber mix, a magnetic antiskating and a TPE-damped counterweight. It features a dynamically-balanced platter made from MDF, finished with a recycled LP vinyl layer. The belt-drive mechanism uses a completely decoupled motor (separate from main body to reduce vibrations) driven by a compact synthesized power supply, based on the same design as the Pro-Ject Xpression Carbon.
The RPM 3 Carbon is available in Red, White or Black high-gloss lacquer finishes and offers remarkable value for money. Recommended retail price without cartridge is €650 and with included Ortofon "2M Silver" MM cartridge is €699.