Rega introduces brand new Planar 3 turntable
British hi-fi manufacturer Rega announced a new, re-designed version of its iconic Planar 3 budget audiophile turntable, which has been in development for the last two years and will be unveiled this weekend at Sound and Vision Show 2016 in Bristol. The first Planar 3 turntable was introduced in 1977, and since then, has been available in four different models: Planar 3 (1977–2000), P3 (2000–2007), P3-24 (2007–2012) and RP3. According to Rega, the new 'Planar 3' model underwent the biggest re-design of the iconic 'three' model since its launch, carrying over just two components from the previous model, and with improvements to every aspect of the turntable - offering better ergonomics, usability and sonic performance.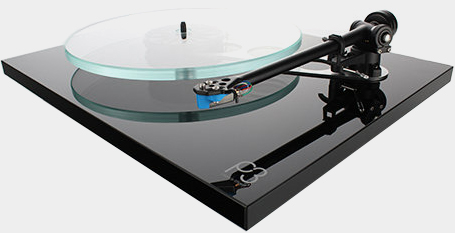 The Planar 3 comes with a new, high-performance RB330 tonearm, featuring a brand new bearing housing and tonearm tube design which uses an intelligent mass redistribution with fewer points of possible resonance. The new high-precision horizontal and vertical bearing assembly provides extreme stability with almost friction free movement, and guarantees to gather more information from your vinyl than ever before. The tonearm also features new, Rega made low capacitance phono cabling with Neutrik plugs, integrated arm clip and a new 100g mild steel counterweight.
Other upgrades include a stiffer high-gloss acrylic laminated plinth (strengthened using a new improved double brace system between the tonearm mounting and the main hub central bearing), re-designed brass main hub central bearing, re-designed subplatter with improved accuracy and stiffness, new float glass 'Optiwhite' polished rim 12mm platter, re-positioned power switch, and re-designed feet to increase stability and reduce vibration transfer.