Denon introduces new DJ VL12 turntable
At NAMM 2016, Denon just presented its new professional DJ turntable, the Denon DJ VL12. The full-metal base has a flat design with a brushed, dark aluminum surface and an RGB LED lighting around the platter, with color select and brightness control. The VL12 has everything on board for a DJ turntable. An isolated motor design to reduce unwanted vibration. An S-shaped tone arm for accurate tracking, with rugged all-metal tone arm base. Speed selection between 33 and 45 RPM with switchable low and high torque motor settings, and adjustable pitch range between 6, 10, 16 and 50%. The Denon style, square start/stop button has an angled marking, making it readable even if the turntable is put into battle position.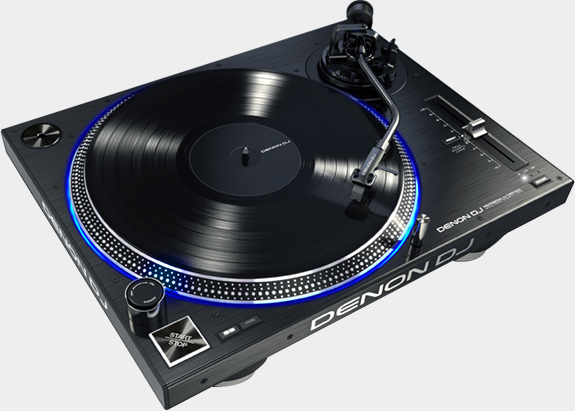 Digital DJ Tips presented a video with the very first public showing of Denon's new turntable. There are no technical specifications available at this moment, or any information about how much it will cost.