Roksan announces Oxygene 30 turntable
The new Roksan Oxygene 30 turntable, with its minimalist, elegant design is inspired by the existing Oxygene series of hi-fi electronics and technologically follows the steps of the iconic, flagship Xerxes 20+. It features a multi-layered, four-piece plinth design with high-quality isolating materials between the layers, and a new high-mass mounting block for motor housing. This multi-section plinth isolates the most important components of the turntable so they can perform at the highest possible standard and improve sound quality. The Oxygene 30's motor mount minimizes the transferred resonances to the body and also improves alignment for optimal belt tension and speed stability.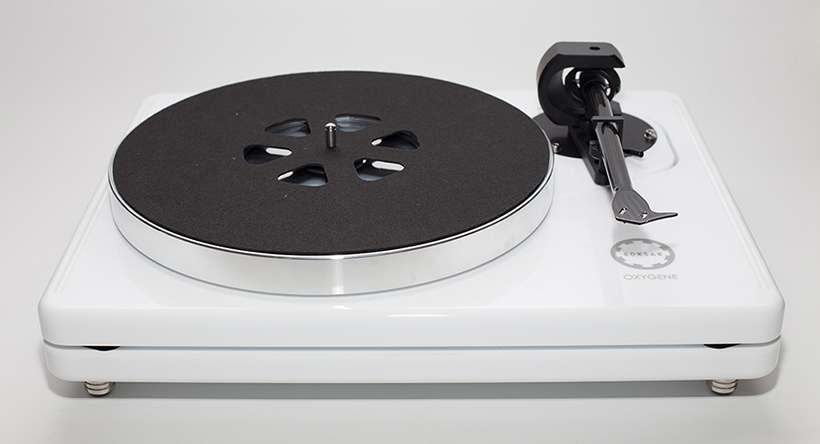 The turntable comes with a high-quality, two-piece (inner and outer) platter made from a solid aluminum alloy creating a totally dampened, resonant-free surface for the record. Similar to the Xerxes 20+, it features a removable spindle cap which can be detached once you centralize the record on the platter. This further reduces bearing noise transmission through the record surface. It's supplied as standard with an external Roksan's XPS-7 power supply/speed controller and a 9" Pro-Ject 9CC Evolution carbon fiber tonearm, fixed to a newly developed mounting plate.
The Roksan Oxygene 30 is available in gloss white finish for £2500.