Numark announces TT250USB turntable at DJ Expo
Last week at DJ Expo in Atlantic City, Numark announced the introduction of its new budget direct-drive TT250USB turntable, boasting a Technics SL-1200 inspired design with the same layout and S-shaped tonearm. Numark claims that their new turntable is perfectly suited for both heavy-duty DJ use and home listening, but we don't really think experienced DJs or hard core turntablists will be jumping on this boat. However this can be a good choice for aspiring DJs or those who just need an affordable turntable to listen to their records.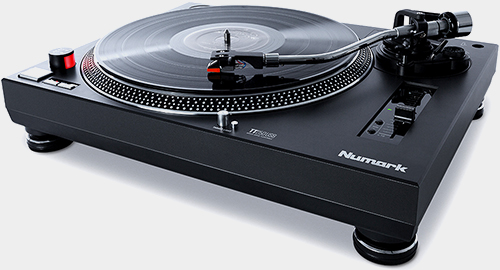 The Numark TT250USB features a quartz-controlled direct-drive motor with high torque, a 740g die-cast aluminum platter with .09% wow & flutter and a balanced S-shaped tonearm with anti-skate adjust, damped cueing lever and a pre-mounted MM cartridge. It supports 33 1/3 and 45 rpm record playback speeds, has a pitch adjustment range of +/-10% and includes pitch-bend controls which come handy when DJing, but we never saw them on turntables (only on DJ CD players and controllers). As its name suggests, the TT250USB also comes with a USB output for ripping vinyl to your computer and a 1/8-inch input for remote start/stop when using with compatible mixers.
According to Numark, the TT250USB will be available in the fourth quarter of 2015 for a recommended retail price of just $299.99.