Crosley launch C-Series turntables
There is a great amount of hate for Crosley in record collecting circles and that's no surprise. They're simply lacking the fundamental elements of a decent turntable. A poorly calibrated, unbalanced plastic arm dragging a ceramic cartridge in the grooves of the record can mean no good. However, their cheap "all-in-one" retro looking turntables are very popular among people looking to get into vinyl just because it's cool and know nothing about the technology of analog sound reproduction. What they are good for is to introduce a new young audience into buying and playing records, then some get bored of it and some get the taste of it. Probably knowing that the latter category will eventually get sick and tired of the poor build and sound quality, and take a logical step towards their competition, Crosley created the C Series that offer a better listening experience than their previous models.
The new range consists of the C-100 and C-10, both appearing to be decent entry-level units.
The C-100 has a Technics influenced, DJ turntable design with three selectable speeds (33 1/3, 45 and 78 rpm), pitch adjustment, strobe pitch control, anti-skate and an S-shaped aluminum tonearm with adjustable counterweight and what it seems, an Audio-Technica cartridge. It also features a built-in phono preamp, but at this time we can't comment on it.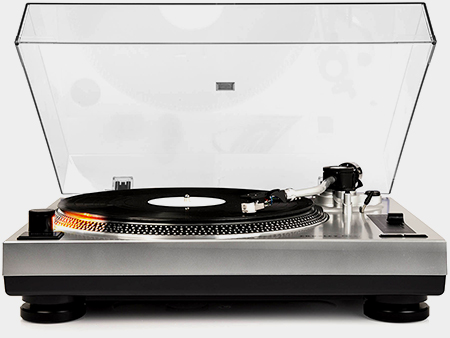 Like the C-100, the C-10 is also a belt-drive deck, similar in design to the Pro-Ject Debut. It features a low vibration synchronous motor housed in a hardwood plinth fitted with shock absorbent feet. The aluminum tonearm has an adjustable counterweight, anti-skate mechanism and comes with a pre-mounted Ortofon OM5e cartridge. It also has a manual switch between 33 1/3 and 45 rpm.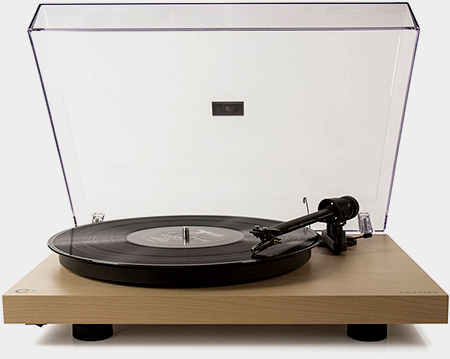 The C-100 is available for $199.98 and the C-100 for $399.95.